A Comprehensive University
[an error occurred while processing this directive]
ENTERPRISE DEVELOPMENT CENTRE (EDC)
This unit, approved by Council in November 2008 and developed in 2009, focuses on entrepreneurship development both within WSU and as a service to its communities. The genesis of the unit is Tabeisa (Technical and Business Education Initiative in SA) a consortium of 6 Universities, 2 UK and 4 SA based (including WSU), a European Union funded unit, formed in 1999. Ten years later, in 2009 it broke away from the EU and became WSU funded and known as Enterprise Development Centre, as informed by the need of its services on the ground which are still in existence to this day
The following seven (7) senior academics were seconded to the centre by the University Management to assist its CEO, Mr CDJ Pakade and his Secretary Ms W Mfeya in the following respective capacities
Interim Chairperson: Dr CJ Posthumus
Executive Manager: Academic and Research: Dr W Plaatjes
Manager: Courseware Development and Quality Assurance: Mr M Panicker
Executive Manager : Business Advice and Outreach: Dr W Mutyaba
Manager: Professional Qualifications: Mrs S. Hansen
Manager: Business Advisory Services: Mr C Lwanga
Manager: Community and Business Outreach: Ms L Mgweba
On the 01st January 2015 to date, a major restructuring occurred throughout the Walter Sisulu University and our centre continued to be allowed to exist and trade, albeit now as a self –sustaining income generating unit, without the university's budget. All the above-mentioned seconded academics were also recalled back to their academic posts.
Its mission and vision is to:
Deliver world-class professionals and entrepreneurs from rural and developing communities. Its vision will therefore be to "excel in the empowerment of world-class businesspeople and entrepreneurs from rural and developing communities"
Conduct relevant research into entrepreneurship-related challenges and opportunities;
Explore entrepreneurship development models that work in poor; rural and/or developing contexts with a specific bias towards Small Micro and Medium Enterprises (SMME's);
Research and develop implementation mechanisms for new models of Broad Based Black Economic Empowerment that involve communities (in various forms, including co-ops);
Develop and offer a range of programmes that are geared at developing human capital in the entrepreneurship and small business field; using the Provincial Growth and Development Programme as the main guide (in terms of priority areas for business development);
Offer a range of business advisory services and training to SMME's in partnership with stakeholders
This strategically positions EDC to focus on its core business of third stream income generating, project proposals, strategic partnerships etc.
Contact: Mr Cwenga Pakade : Chief Executive Officer
Ms Wendy Mfeya: Secretary
Tel 043 701 2900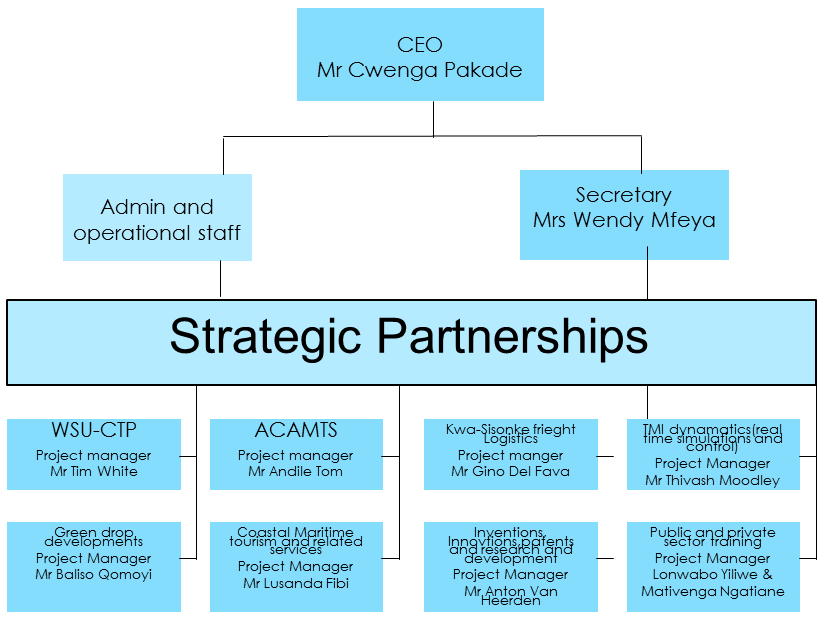 WSU internal Linkages
In order to enhance their capacity and leverage resources EDC established linkages with four campuses, through utilizing resources and students where necessary, as well as the following entities:
Institute for advanced tooling(IAT) – Faculty of Science,  Engineering and Technology
Purpose –access to machinery for prototyping and inventing to the EDC.
Albertina Sisulu Centre for Global Health and Research – Faculty of health sciences
Purpose –Fund raising information sharing
Centre for Learning and Training Development (CLTD)
Purpose – Guidance towards approval of short learning program training
Center for Community and International Partnerships(CCIP)
Purpose- Provision of students for work integrated learning to the EDC.
RECENT PROJECTS
The Walter Sisulu University Enterprise Development Centre COMMERCIAL TRAINING PROGRAMME (CTP) Provides a specialised capacity development program supporting the establishment of Local and Rural producers and manufacturers as suppliers of large volume consumer demand products in the Eastern Cape Province. Vision To develop a pipeline of highly trained,...

Read more
---
View All
Cwenga Pakade
Chief Executive Officer
Enterprise Development Centre
Walter Sisulu University
8A Devereux Avenue, Vincent
East London
5247
Email: cpakade@wsu.ac.za


Tel:+27(0)43 701 2904


 Cell:+27(0)78 202 9256


Fax to Mail: 086 685 7571
 Your Education Training & Development Partner
[an error occurred while processing this directive]
[an error occurred while processing this directive]