Media resources
The Media Room has been established as a resource for our media partners in print and electronic media. The latest media releases are placed here.
This media section also has an archive which contains older stories which appeared in 2010, 2011 and 2012.
Click here for the directory of Walter Sisulu University experts whom media reporters can contact for comment on topical issues related to their field.
Speeches with the correct contacts for media enquiries are also available for use.
CONTACTS 
WSU official spokesperson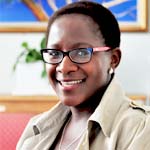 Yonela Tukwayo

Email: ytukwayo@wsu.ac.za

Cell: 060 997 4431

Tell: 043 720 9377

For more information on the WSU media releases, contact Thando Cezula on (email) tcezula@wsu.ac.za or (telephone) 043 702 9378.

[an error occurred while processing this directive]