A Comprehensive University
[an error occurred while processing this directive]
ALUMNI & CONVOCATION
PLAY A ROLE IN YOUR ALMA MATER. BECOME A WSU AMBASSADOR.
We invite all past graduates to join us.
What is Alumnus?

"Alumni" is a common term that describes all those who have spent some time studying at a particular institution. At WSU, we've defined Alumni to be "persons" who have studied at former Border Technikon, Eastern Cape Technikon and University of Transkei that merged to form Walter Sisulu University for Technology Science, Eastern Cape in July 2005.
Alumni is more than just a definition, it's not only a part of your past, but also who you are today. For WSU, your association with the institution did not end with your graduation day; indeed, this milestone event is simply a transition in a lifetime relationship with the University.


WSU Alumni as part of this very special family, we value your continued interest, communication, and tie in the living of your University.
Why is an Alumnus important?

Many have moved on, perhaps to a place that makes it unlikely for you to be of assistance to us. We want you to know that there are several ways you can participate in WSU activities. We are confident that all of you know where to make your mark when it comes to striving to make your alma mater even greater. Please feel free to contact one of the alumni officers in this regard. We look forward to hearing from you.
Steps have been taken to regain Alumni interest
Regular communication with the alumni

Organising reunions

Establishment of chapters/regions

Alumni road shows

Alumni newsletter

Tracing alumni reporting on their status

Investigate alumni progress.
The Alumni Relations Office serves to:
Facilitate communication among and between WSU and friends

Organise networking opportunities amongst alumni

Enhance the national and international reputation of WSU

Support the development of the WSU

Coordinate the University alumni programmes and related administrative functions

Develop, sustain, and strengthen alumni chapters/regions nationwide and may advise student leadership in developmental programmes

Manage production of alumni-focused publications, both online and in print.
Conovocation President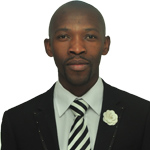 Adv Zincedile Monde Tiya
BA – Translation, 2005, WSU  (former University of Transkei).
LLB (Baccalaureus Legum) WSU, 2010.
University of Kwazulu Natal, practical legal training (part 1).
University of Witwatersrand, practical legal training (part 2).
University of South Africa – NQF level 6 certificate of African Political Economy and African Thought Leadership with Thabo Mbeki Institute.
Admitted as an attorney of the High Court of South Africa in 2014.
He also serves on the Family Law Committee, Standing Committee Legal Education and as an alternate on Criminal Law Committee, Legal Aid Committee and Joint Law Society of South Africa/Attorneys Fidelity Fund Gats (incl. Foreign Qualifications Committee) of the Law Society of South Africa.
Currently he's serving as Chairperson of the National Association of Democratic Lawyers (NADEL) in the former Transkei region.
Deputy President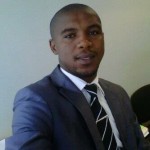 Adv Khanyiso Mdzanga
LLB (Baccalaureus Legum) WSU, 2010.
Admitted as an attorney of the South African High Court, 2013.
Currently serving as the Secretary General of the National Association of Democratic Lawyers Association (NADEL) Mthatha Region.
Convocation Treasurer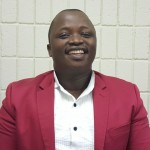 Mr Zwelidumile Dumekhaya Mditshwa
Bachelor of Accounting, WSU 2005
Masters in Business Administration, Management College of Southern Africa, 2013.
Practical Labour Law Programme, Nelson Mandela Metropolitan University, 2014.
Former Board Member of Umtata Child Abuse Resource Centre (UCARC),2010-2015.
Former Branch Secretary of NEHAWU, WSU, 2010-2015.
Former Accounting Lecturer and Faculty Accountant, WSU, 2007-2015.
Treasurer of Motitainment Youth, NGO,2016
Currently a Financial Management Lecturer & Coordinator in the Project& Management Department, Cape Peninsula University.
 Secretary General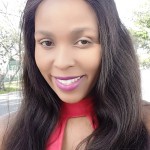 Ms Landiwe Tulile Sikhinzi
B.A degree, WSU, B.Sc Psychology, WSU.
Serves as an executive member in the Social Science Student Society and Campus Student Representative Council.
First female Student Representative Council (SRC) President.
Currently a Researcher at Buffalo City Municipality.
Additional Member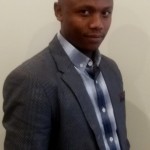 Mr Xola Nqola
LLB (Baccalaureus Legum) WSU.
Completed Programme at Thabo Mbeki African Leadership Institute in Thought Leadership for African Development,UNISA.
Served in leadership roles for ANCYL,SASCO,ANC and CTLSA.
Currently at an entrance phase for LLM in Human Rights Law at UFH.
 Additional Member 
Ms Noncedo Combo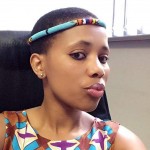 Baccalaureus Technologiae, Internal Auditing. WSU
National Diploma, Financial Information Systems. WSU
Certification, Institute of Internal Auditors (IIA SA).
Currently busy with Certified Information Systems Auditor (CISA).
Additional Member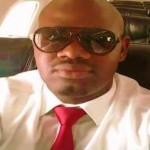 Adv Wonderboy Qaji
LLB (Baccalaureus Legum) WSU, 2010.
Admitted as an advocate of the South African High Court, 2014.
Established WSU's Disabled Student Society.
Served as secretary general in the KSD Municipality forum.
Currently National Chairperson of the Disabled Youth of South Africa.
Senate Representative Member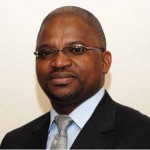 Mr Valindawo Valile M Dwayi
Management Systems at Leadership Centre,University of Natal, 2003.
( 2005-2007) Higher Diploma in Education,BA Honours in English Language Teaching,WSU (former University of Transkei),
BA Honours in Human Resource Development (RAU).
Currently PhD scholar, researching on leadership and management practises as a reflective dialectic relation of structure and agency.
Currently  Director, Centre for Learning and Teaching Development,   Walter Sisulu University, South Africa
Non- Academic Representative Member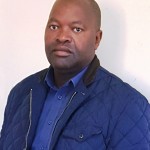 Mr Khayalethu Tokwe
Certificate: Practice Management, Rhodes University, 1997.
Senior admissions officer at WSU, Mthatha campus.
Contact the Alumni Relations office at
alumni@wsu.ac.za
Please join our Facebook group here
CONVOCATION
Convocation exists in terms of the university statute as gazetted on 26 August 2008.  Paragraph 38 (C) of the statute outlines the critical role of Convocation as inter alia being that of assisting the university and WSU foundation in fund-raising.  Paragraph 41 (8) of the institutional statute also clearly states that the secretary to Convocation is the Registrar.
When WSU was established on 01 July 2005, it inherited three convocation offices which represented separate merger institutions: Border Technikon, Eastern Cape Technikon and the University of Transkei. All former students and staff of these institutions as alumni, are eligible for WSU Convocation membership. Since the establishment of WSU, an integrated alumni/convocation has been formed.
The Mthatha Convocation Chapter Committee has been established and further Chapter committees have been established in Gauteng, Kwa-Zulu Natal, Western Cape and in the Eastern Cape in Port Elizabeth and East London.
Download a copy
Quick-links
Our campuses
Latest news
Contact us
[an error occurred while processing this directive]
[an error occurred while processing this directive]