Kwa –Sisonke freight Logistics pty ltd
KWASISONKE FREIGHT LOGISTICS: OWNER AND CEO – MR EUGENIO 'GINO'  DEL FAVA
Mr Del Fava approached Walter Sisulu University Enterprise Development Centre in 2010 and was assisted with the development of a Business Profile for KwaSisonke Freight Logistics. The company provides the following services:-
Kwa-Sisonke Logistics will specialize in, inter alia:
International forwarding
Customs Clearing
Air- and Sea Freight
Road Transport
Expert Industry Advice and Mentoring
Supply Chain Management
Warehousing Facilities
Training (ABET/SETA) certificated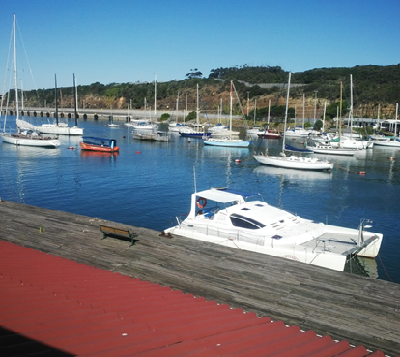 About the Owner and CEO: MrEugenio  Del Fava
Mr Del Fava was born in Buffalo Flats, East London but now based in Gauteng after landing a contract for transportation of  2000 containers from Durban Harbour to Medupi Power Station that is being constructed in Lephalele, Limpompo Province, South Africa. Medupi is a greenfield coal-fired power plant project located west of Lephalale, Limpopo Province, South Africa. Medupi is the fourth dry-cooled, baseload station built in 20 years by Eskom after Kendal, Majuba and Matimba power stations.  The name "Medupi" is a Sepedi word which means "rain that soaks parched lands, giving economic relief".
The Chief Executive Officer of Kwa-Sisonke Logistics   commenced his career during 1975 with several Customs Clearing Agents.  Inter alia, these include Miller Weedon (now Grindrod Shipping), and International German forwarders, i.e Bachmann; Schenker; Rhenus; Rohlig and French Company, Walon and Danzas.
He then ventured on his own as Phambili Freight becoming the first Black Agent operating from the then- Jan Smuts International Airport.  The reader needs to be reminded that there are pitifully few significant black-inspired clearing agencies in South Africa.
A good many years ago, efforts by organised commerce to bring more black entrepreneurs into the economy have touched the freight industry with the first freight forwarder exhibiting at the "Matchmaker's Exhibition" in Johannesburg..  Launched in 1987, the Matchmaker Fair was designed by the US Foreign Commercial Service to assist small black owned firms to establish contacts and develop increased business with American subsidiaries and other large companies in South Africa.
Eugenio Del Fava, managing director of Johannesburg-based Giovanni's air and sea freight agency CC established his Company during 1986.  At the time, he had offices in Durban and Johannesburg, employing a staff of five.  Del Fava, who was born and educated in East London, started his career in shipping in 1974, with Grindrod in Cape Town as a customs clerk.  He later moved to East London and Port Elizabeth working within the Grindrod Group, before relocating to Johannesburg in 1979 where he joined JH Bachman.
Del Fava points out that with his knowledge of the customs tariff and individual attention to a smaller client base, he can ensure that customers are paying the lowest rate on duty.  He is also heavily involved in the upliftment of the underprivileged in his community.  "Local businessmen should not shirk their responsibility in helping other non-white businessmen to progress.  After all, our fully democratic South Africa has earned great respect and accolades from the global community in achievements ranging from socio-economic development; freight forwarding; electro-chemical research and other milestones too numerous to mention. We have established a vast array of political and business networks that provides us with access to the both national- and international trade with JV initiatives being formed where necessary to extend and consolidate our reach and guarantee quality and efficiency.
For more information contact: Mr Gino Del Fava 0834256705, website: www.kwasisonkelogistics.co.za.