A Comprehensive University
[an error occurred while processing this directive]
LATEST NEWS
WSU AND O.R. TAMBO DM COMMEMORATES THE INTERNATIONAL DAY FOR DISASTER RISK REDUCTION 2014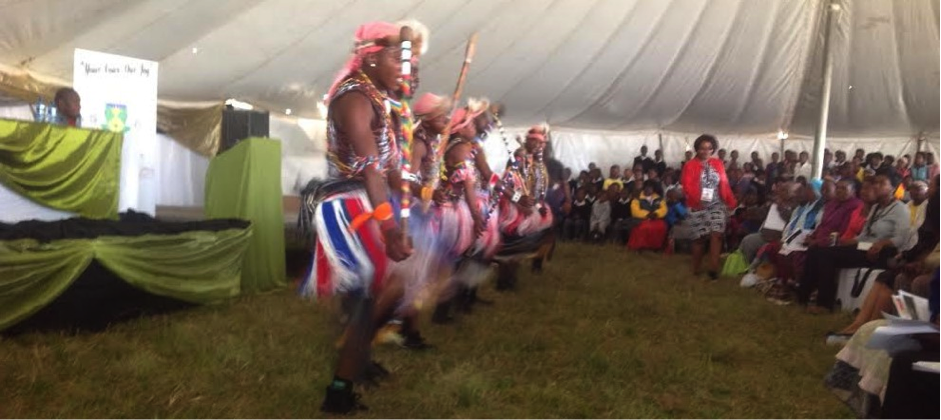 The United Nations established the International Strategy for Disaster Reduction (ISDR) in 1989 which aims to enable member states and societies to become resilient to natural and human-induced hazards and disasters. Every year in October, ISDR commemorates the International Day on Disaster Reduction (IDDR) to promote a global culture of disaster reduction, including prevention, mitigation and preparedness.
The theme for 2014 focused on "Elderly people and disasters".
As part of disaster management planning for OR Tambo District Municipality and the activities leading to the International Day for Disaster Reduction celebrations in October, Walter Sisulu University's Risk and Vulnerability Science Centre and O.R. Tambo District Municipality undertook a survey of both elderly people and government officials on issues related to ageing and Disaster Risk Reduction (DDR). Both parties combined resources and invited elderly people to complete a survey meant to understand their knowledge and experiences with disasters. The gathered information was synthesized to inform the messaging for the International Day for Disaster Risk held at Bhukwini, Libode on 21 October 2014.
Dr Nakin presented a paper entitled "Climate change disasters and elderly people in the O.R. Tambo District Municipality". The results from the presentation showed not only significant variation of disasters across local municipalities but also a need for evacuation centres and awareness about disasters. The participation of higher learning institutions was applauded by various stakeholders and a need for more collaboration was emphasised. He concluded that "a holistic approach involving government departments and various stakeholders is key to disaster risk reduction".
University hosts GIS workshop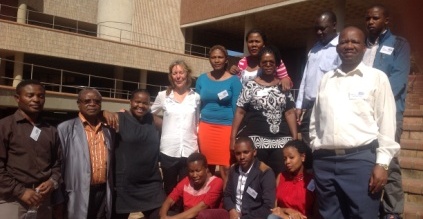 The Risk and Vulnerability Science Centres (RAVSCs) are one of the products of the Department of Science and Technology's Global Change Grand Challenge described in its Ten-year Innovation Plan, also framed as the Global Change Research Programme (GCRP). The CSIR supports the RVSCs by provision of GIS training workshops as an effort to improve students' spatial mapping skills. Geographic Information System (GIS) plays a vital role in spatial mapping, process modelling and simulation. GIS is a system that is designed to capture, store, manipulate, analyse, manage, and present all types of geographical data. In the simplest terms, GIS is the merging of cartography, statistical analysis, and database technology.
From 8 to 10 April 2014, the Risk and Vulnerability Science Centre (RVSC) of Walter Sisulu University hosted a GIS Training workshop conducted by the CSIR. The workshop was held at the RVSC at Walter Sisulu University, and ten (10) Masters Students attended the workshop and these students are conducting a wide variety of global change related research in local communities. The spatial information produced from students' research projects is meant to be uploaded to the South African Risk Vulnerability Atlas (SARVA) which is a national electronic spatial database. For this reason, it is necessary to build the skills of the students in GIS to enable them to produce maps and to create, derive and use spatial data in their analyses. This will help local municipalities in their disaster risk reduction planning and climate change adaptive responses.
Opening
The training workshop was opened by Dr Nakin on 8 April 2014 at 10:00 am. In his opening speech, Dr Nakin gave a brief background of the RVSC and its current state. He informed participants about the RVSC mandates, one major mandate he highlighted was human capacity development. Additionally, the main thrust of RVSC is to develop spatial maps that would be uploaded on the SARVA website and aid in spatial planning for development purposes. This training is part of the capacity building process to enable students to apply geo-spatial tools in their research projects. Finally he wished all participants a successful training workshop.
Training Session
Students were taught the core concepts of GIS through combining theoretical sessions with practical exercises aimed at increasing their understanding of these concepts. During the three days training workshop, participants were taken through concepts and application of GIS. It was understandably a steep learning curve for all the students, but they were eager to learn. All of the students finished the training and were very happy with their newly acquired skill and certificates were issued at the end of the training.
WSU hosts household food security profiling workshop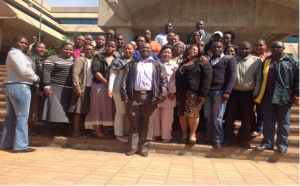 After three years of operation, the Walter Sisulu University's Risk and Vulnerability Science Center (WSU RVSC) put itself on the map at provincial level by hosting Household Food Security Profiling Training workshop. WSU RVSC and Department of Social Development already have a working collaboration, which was established in 2012.  The WSU RVSC is part of the Provincial Integrated Food Security and Nutrition Advisory Committee. This training workshop was born out of successful working relationship between government departments and the universities.
To kick-start the proceedings of the workshop, Dr Cishe, Acting Director of research applauded the extensive work done by the university through various community engagement exercises. She further challenges both the university community and trainee's (government officials) to continue to tap from each other areas of competitive advantage for the benefit of the province.   Dr Cishe called it a "win-win partnership that incentivises institutions of higher learning to educate communities and take more responsibility for community development:".
Provincial Integrated Anti-Poverty Strategy
The Department of Social Development and Specials Programmes together with other departments completed the development of the Provincial Integrated Anti-Poverty Strategy (PIAPS) which has been approved by Cabinet in September 2012.

The strategy seeks to ensure coordination and integration of all poverty interventions in the province.    

Through this strategy, the Provincial Food Security and Nutrition Advisory Committee was formed and it agreed to undertake Household Food Security Profiling in 16 selected sites in the province.

The objective of this exercise is to have the baseline information for the implementation of the provincial food security plan, a wing of the Anti-Poverty Strategy.

This training workshop was planned to familiarize enumerators with the profiling tool and other important aspects of food security profiling.

The RVSC of WSU in partnership with University of Fort Hare's (UFH) RVSC held a Household Food Security Profiling workshop with representatives from various government departments and municipalities.
The first workshop was held in Alice at University of Fort Hare and it covered Nelson Mandela Metro, Buffalo City, Amathole and Cacadu district municipalities. The second training, held on the 8 October 2013 at Walter Sisulu University, Mthatha and the subject of this report covered OR Tambo, Alfred Nzo, Joe Qabi and Chris Hani District Municipalities. The workshop convened 26 representatives from various government departments such as:
Department of Rural Development and Agrarian Reform
Department of Social Development and Special Programmes
Department of Health
Department of Education-School Nutrition Programme
Department of Local Government and Traditional Affairs.
Outcome
The workshop was quite enlightening and resembles a working partnership between universities and the surrounding communities. A common understanding of the profiling tool was reached. At the end of the training workshop, participants indicate their understanding of the household food security profiling exercise and were excited with the incorporation of GIS, and understanding the food security concept. The training was a success and the parties involved, Walter Sisulu University, University of Fort Hare and the Department of Social Development developed certificates that were later awarded to participants at the Food Security Colloquium held in Port Elizabeth.
Quick-links
Latest news
Reading & writing centres
Centre engagement
Faculty engagement
Rural development projects
Risk & Vulnerability Science Centre home
[an error occurred while processing this directive]
[an error occurred while processing this directive]