A Comprehensive University
[an error occurred while processing this directive]
RVSC TEAM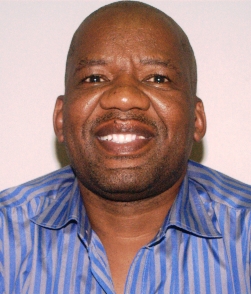 ACTING DIRECTOR: Dr MDV Nakin (BSc, HDE, BSc Hons, MSc (Unitra), Ph.D (Rhodes)
Dr Motebang Dominic Vincent Nakin is the Acting Director of Risk and Vulnerability Assessment Centre at Walter Sisulu University.
He holds the following qualifications: BSc, HDE, BSc Hons, MSc (University of Transkei), PhD (Rhodes University).
His research interest is mainly on marine ecology/biology (rocky shores) and has successfully supervised/co-supervised 20 post-graduate students and currently has 10 post-graduate students.
He has participated in over 10 national and international conferences where has made both oral and poster presentations. He has also participated in conference scientific/organising committees, chairing scientific/plenary sessions.
He has authored/co-authored more than 10 peer reviewed scientific papers including peer reviewed scientific conference proceedings.
He is a council board member of Zoological Society of Southern Africa (ZSSA).
His community activities included managing Mussel Rehabilitation Programme (MRP) and Food Nutrition at Coffee Bay in the Eastern Cape coast.
He was also the chairperson of Mthatha River Catchment Forum, task team member in Eastern Cape Estuarine Management Programme.
Currently, a member of various forums: OR Tambo Disaster Management Forum, Umzimvubu Catchment Partnership Programme (UCPP) and Eastern Cape Provincial Disaster Management Advisory Forum as well as Eastern Cape Food Security and Nutrition Advisory Committee.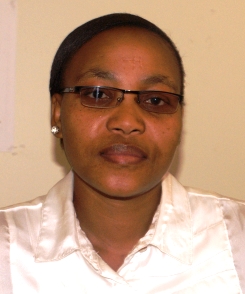 OFFICE ADMINISTRATOR
Ms Liziwe Pakati
Liziwe Pakati a young, vibrant and self-determined professional who holds a National Diploma in Small Business Management from Walter Sisulu University, as well as a BTech in Public Management, also from WSU.
Pakati started serving the University in 2009 as an Admin Assistant at Committees and Health Sciences in 2009 & 2010-2011 respectively.
In 2011, she worked as a secretary for the Directorate of Postgraduate Studies.
Liziwe has experience in Administrative Management, Project Management, MS Word, MS Excel, as well MS PowerPoint.
She currently serves as an Office Administrator at the Risk and Vulnerability Science Centre (RVSC) at WSU's Mthatha Campus.

Post-Doctoral Fellow Dr S Ndhleve (BSc, MSc, PhD (UFH)
Level: Post-doctoral fellow
Research Area: Agricultural Economics, livelihoods/ agriculture risk and vulnerability assessment, climate change adaptation and food security
Simbarashe Ndhleve is a Research fellow at Risk and Vulnerability Assessment Centre trained as agricultural economists with a bias towards rural development.
He has obtained BSc, MSc and PhD in agricultural Economics from the university of Fort Hare.
Besides the core subjects of agricultural economics, he was introduced to macroeconomics, microeconomics, public finance and econometrics.
He has more than 4 years experience in research and his main research areas include rural development, public policy, public investment analysis, climate change and agricultural systems.
To date, Simbarashe has published three book chapters (2011), a number of journal articles and has several conference presentations.
Simbarashe is a member of the Eastern Cape Integrated Anti-poverty and implementation advisory committee.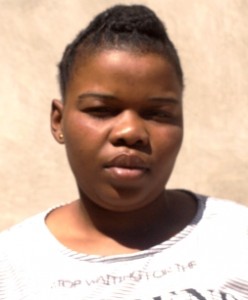 Marketing and Communication Intern (Business Studies)
Yonela Siyala
Quick-links
Latest news
Reading & writing centres
Centre engagement
Faculty engagement
Rural development projects
Risk & Vulnerability Science Centre home
[an error occurred while processing this directive]
[an error occurred while processing this directive]