A Comprehensive University
[an error occurred while processing this directive]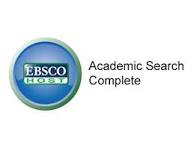 A scholarly, multi-disciplinary database providing indexing and abstracts for thousands of journals and other publications. Academic Search Complete includes full-text access to peer-reviewed journals, as well as indexing and abstracts for magazines, monographs, reports, and conference proceedings.

AccessEngineering 
http://0-www.accessengineeringlibrary.com.wam.seals.ac.za/
Full-text access to McGraw-Hill's Engineering publications; also includes instructional videos, interactive tables and charts.

http://0-www.accessmedicine.mhmedical.com.wam.seals.ac.za
A comprehensive resource for pre-clinical and clinical medicine

AccessScience  
http://0-www.accessscience.com.wam.seals.ac.za
Access Science provides online access to over 8,500 online articles from the tenth edition of the McGraw Hill Encyclopaedia of Science & Technology. Articles include bibliographies, links to evaluated related websites and over 15,000 illustrations and graphics.
Africa Portal OPEN ACCESS                                                   
| | | |
| --- | --- | --- |
| The Africa Portal is an online knowledge resource for policy-related issues on Africa. A full-text collection of books, journals and documents on African policy issues. Covers conflict resolution, food security, health, migration and climate change. | | |
| | | |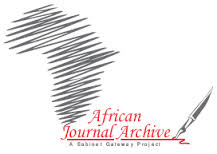 African Journal archive OPEN  ACCESS           
A full-text open access, multi-disciplinary digital archive of research published in Africa
ALUKA
http://0-www.aluka.org.wam.seals.ac.za
Scholarly materials contributed by Aluka's partners, ranging from archival documents, periodicals, books, reports, manuscripts, and reference works, to three-dimensional models, maps, oral histories, plant specimens, photographs, and slides.
Amazon.com
Internet bookstore

BBC College of Journalism
http://www.bbc.co.uk/academy/journalism
Journalism skills, safety, specialist areas, legal and ethical issues from the BBC Academy. Includes the BBC News style guide.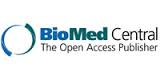 BioMed Central  OPEN  ACCESS                           
http://0-www.biomedcentral.com.wam.seals.ac.za
Open access peer-reviewed biomedical research.

Britannica Image Quest
http://0-www.quest.eb.com.wam.seals.ac.za
A searchable database of over a million rights-cleared digital images from over 50 of the best collections in the world, including: Action Plus, Photo Researchers, images, Encyclopaedia Britannica; coverage is multidisciplinary.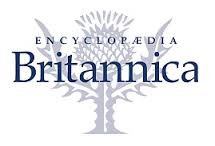 https://www.britannica.com/
Full text online version of the well-known encyclopaedia; an authoritative multidisciplinary reference and research resource; includes Britannica's latest article database, articles not found in the print Britannica, Merriam-Webster's Collegiate Dictionary (Tenth Edition), Britannica's Book of the Year, as well as links to other World Wide Web sites selected by Britannica editors

http://0-search.ebscohost.com.wam.seals.ac.za/login.aspx?authtype=ip,cookie,uid&profile=ehost&defaultdb=bth
Updated monthly. A scholarly business database providing a collection of bibliographic and full text content in all disciplines of business, including marketing, management, MIS, POM, accounting, finance and economics. Indexing and abstracts for scholarly business journals back to 1886 are included.

Cambridge Journals online    
https://www.cambridge.org/core/what-we-publish/journals
A selection of medical journals that we subscribe to, providing full-text access to the journals published by Cambridge University Press.

A free chemical structure database providing fast text- and structure-search access to over 28 million structures from hundreds of data sources.

The Cochrane Library    
http://www.cochranelibrary.com/
The Cochrane Library contains high-quality, independent evidence to inform healthcare decision-making. It includes reliable evidence from Cochrane and other systematic reviews, clinical trials, and more. Cochrane reviews bring you the combined results of the world's best medical research studies, and are recognised as the gold standard in evidence-based health care.

Full text for more than 760 nursing and allied health journals indexed in the CINAHL database plus additional resources including Evidence-Based Care Sheets, Quick Lessons and more.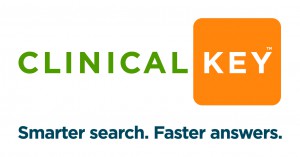 https://www.clinicalkey.com/#!/
ClinicalKey is a medical search engine and database tool owned by medical and scientific publishing company Elsevier that offers access to the medical library published by that company.
DOAJ – Directory of Open Access Journal OPEN ACCESS                
http://0-www.doaj.org.wam.seals.ac.za
Provides a searchable index to peer-reviewed scholarly journals published in open access.
Provides a searchable index to peer-reviewed monographs and edited volumes published in open access.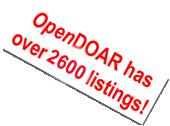 Directory of Open Access Repositories OPEN  ACCESS              
OpenDOAR is an authoritative directory of academic open access repositories. Each OpenDOAR repository has been visited by project staff to check the information that is recorded here.

http://0-search.ebscohost.com.wam.seals.ac.za/login.aspx?authtype=ip,uid&profile=ehost
A multidisciplinary collection of databases:

http://0-www.emeraldinsight.com.wam.seals.ac.za/
Provides access to articles in various areas of management, accounting, finance and economics, as well as education, and information-and-knowledge management. Full text from 1994 – present.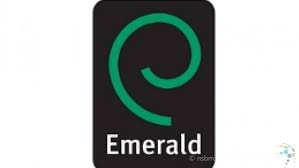 http://0-www.emeraldinsight.com.wam.seals.ac.za/action/showPublications?category=40057660
The Emerald Engineering Database is a self-contained online collection of 19 internationally recognized journals covering all major aspects of engineering and technology.

http://0-search.ebscohost.com.wam.seals.ac.za/login.aspx?authortype=ip,uid&custid=s3321709&profile=ehost&defaultdb=eric
Educational Resources Information Centre. A source of education information, with abstracts of documents and journal articles on education research and practice.
A database documenting the history of the anti-apartheid movement in South Africa. It describes the campaigns it organised, such as the consumer and sports boycotts, arms embargo and support for political prisoners, and the groups involved, ranging from students and trade unions to local authorities and professional groups. Includes videos, documents, posters, photographs, badges and other items.

Free Medical Journals
http://www.freemedicaljournals.com
Over the next years, the most important medical journals will be available online, free and in full-text. The unrestricted access to scientific knowledge – the new standard in medical publishing – will have a major impact on medical practice.
Nexus 

Free Medical Journals (OMICS) OPEN ACCESS                             
http://www.omicsonline.org/free-medical-journals.php
The free medical journals are completely open access journals and publish high quality articles from the corners of the globe to update the recent developments in the fields of medical sciences. Along with the free peer-reviewed medical journals, OMICS International is also publishing nearly 700 best open access journals with high impact with the support of 50000 well qualified and reputed editorial board members and organizing 1000 international conferences every year throughout the world and it is also associated with 1000 scientific associations.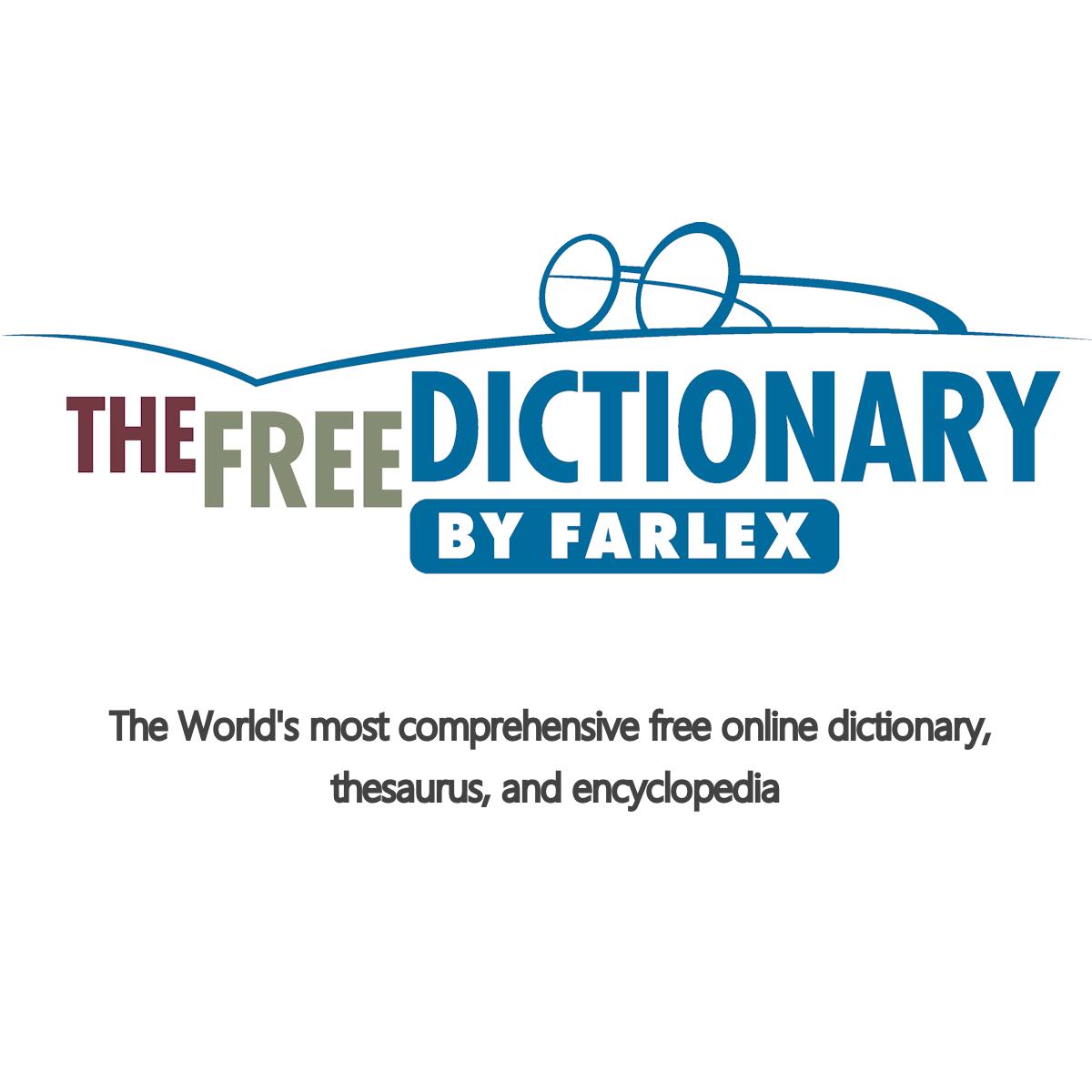 http://www.thefreedictionary.com
It is a free online dictionary including online references.
Free Thesaurus is a comprehensive online thesaurus of synonyms, antonyms, and related words. The thesaurus contains more than 145,800 unique entries from three top sources: Collins Thesaurus of the English Language – Complete and Unabridged, The American Heritage Roget's Thesaurus, and WordNet.
Search words or phrases to find synonyms, antonyms, and related words, all distinguished by color and grouped by meaning.
Filter by part of speech to show only the results you want to see.
Quickly find the synonyms for hundreds of thousands of words with Free Thesaurus.

Google Books
Search the world's most comprehensive index of full-text books.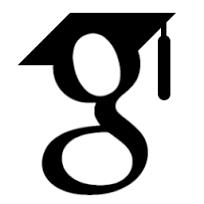 Google Scholar allows you to search across a wide range of academic literature. It draws on information from journal publishers, university repositories, and other websites that it has identified as scholarly.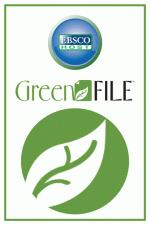 Green FILE offers well-researched information covering all aspects of human impact to the environment. Its collection of scholarly, government and general-interest titles includes content on global warming, green building, pollution, sustainable agriculture, renewable energy, recycling, and more. The database provides indexing and abstracts for more than 384,000 records, as well as Open Access full text for more than 4,700 records.

This database is the richest collection of consumer health information available to libraries worldwide, providing information on many health topics including the medical sciences, food sciences and nutrition, childcare, sports medicine and general health. Health Source: Consumer Edition provides access to nearly 80 full text, consumer health magazines.

Health Source Nursing / Academic Edition
http://0-search.ebscohost.com.wam.seals.ac.za
This database provides nearly 550 scholarly full text journals focusing on many medical disciplines. Health Source: Nursing/Academic Edition also features the AHFS Consumer Medication Information, which covers 1,300 generic drug patient education sheets with more than 4,700 brand names.
IEEE/IET Electronic Library                                         
http://0-ieeexplore.ieee.org.wam.seals.ac.za
A collection of technical literature in electrical engineering, computer science, and electronics from the IEEE. Provides citations and abstracts for periodicals and conference proceedings of the IEEE and IEE, and full text access to 120 online IEEE society-sponsored journals and magazines from 1998 – present

Taylor & Francis  OPEN  ACCESS                      

http://www.tandfonline.com/page/openaccess/openjournals

Taylor & Francis and Routledge currently publish a number of pure open access journals, with no subscription content. The articles in these journals receive both rigorous peer reviewed and expedited online publication. Authors have the option of publishing their open access article under a Creative Commons Attribution (CC-BY) license, as mandated by some research funders.

http://0-www.ingentaconnect.com.wam.seals.ac.za

Ingenta connect from Publishing Technology is the world's largest resource for scholarly publications.

ISI Web of Science

http://0-www.webofknowledge.com.wam.seals.ac.za/WOS

An academic citation index of scholarly literature in the sciences, social sciences, arts and humanities. Includes proceedings of international conferences, symposia, seminars, colloquia, workshops and conventions.

JSTOR   

http://0-www.jstor.org.wam.seals.ac.za/

A scholarly archive of journals in the arts and sciences, Provide access to a complete back run — reaching back to vol. I, no. 1 — for every JSTOR participating journal, with the help of publishers and libraries.

http://0-ipproducts.jutalaw.co.za.wam.seals.ac.za/nxt/gateway.dll?f=templates&fn=default.htm&vid=Publish:10.1048/Enu

South African law reports, statutes, journals and other commentary publications to meet the requirements of a diverse range of legal information users. Subject coverage ranges from administrative, civil procedure, commercial, constitutional, criminal, intellectual property, international, labour, mining, revenue and shipping law.

SA Internet book store. Kalahari and takealot Have Merged.

LexisNexis

http://0-www.mylexisnexis.co.za.wam.seals.ac.za/

Provides access to a variety of news, business and legal resources.

http://0-search.ebscohost.com.wam.seals.ac.za/login.aspx?authtype=ip,cookie,uid&profile=ehost&defaultdb=f5h

Designed specifically for public libraries, this multidisciplinary database provides full text for nearly 1,700 periodicals with full-text information dating as far back as 1975. Covering virtually every subject area of general interest, MasterFILE Premier also contains full text for nearly 500 reference books and over 164,400 primary source documents, as well as an Image Collection of over 592,000 photos, maps & flags. This database is updated daily via EBSCOhost.

http://0-search.ebscohost.com.wam.seals.ac.za/login.aspx?authtype=ip,uid&profile=ehost&defaultdb=cmedm

MEDLINE with Full Text provides the authoritative medical information on medicine, nursing, dentistry, veterinary medicine, the health care system, and pre-clinical sciences found on MEDLINE, plus the database provides full text for more than 1,470 journals indexed in MEDLINE. Of those, nearly 1,450 have cover-to-cover indexing in MEDLINE. And of those, 558 are not found with full text in any version of Academic Search, Health Source or Biomedical Reference Collection.

http://0-search.ebscohost.com.wam.seals.ac.za/login.aspx?authtype=ip,uid&profile=ehost&defaultdb=nfh

Newspaper Source provides cover-to-cover full text for more than 40 (U.S.) & international newspapers. The database also contains selective full text for 389 regional (U.S.) newspapers. In addition, full text television & radio news transcripts are also provided.

Proquest  

http://0-search.proquest.com.wam.seals.ac.za

This database serves as the central resource for researchers at all levels. Covering more than 160 subjects areas, ProQuest Central is the largest aggregated database of periodical content. This award-winning online reference resource features a highly-respected, diversified mix of content including scholarly journals, trade publications, magazines, books, newspapers, reports and videos.

http://0-search.ebscohost.com.wam.seals.ac.za/login.aspx?authtype=ip,uid&profile=ehost&defaultdb=bwh

This database provides comprehensive full text coverage for regional business publications.Regional Business News incorporates coverage of more than 80 regional business publications covering all metropolitan and rural areas within the United States.

Sabinet: Open Access Journal Collection OPEN ACCESS    

http://0-reference.sabinet.co.za.wam.seals.ac.za/

A multidisciplinary collection of South African full open access journals. Includes titles that are accredited by the DHET; full text availablity varies according to title with journals going back to 2000

Sage

http://0-online.sagepub.com.wam.seals.ac.za

Collection of medicine journals.

SACat

http://0-firstsearch.oclc.org.wam.seals.ac.za/fsip?dbname=scat&screen=advanced&done

SACat reflects the collection of libraries in Southern Africa and contains bibliographic information referring to books, periodicals, audiovisual items and other information materials.

http://0-www.journals.co.za.wam.seals.ac.za

Full text collection of South African and African electronic journals. Includes scholarly publications.

http://0-www.sciencedirect.com.wam.seals.ac.za

A multidisciplinary database providing full-text access to journals published by Elsevier, including the archival back issues. Strong in scientific, technical and medical (STM) literature, but also covers Arts, Humanities and Social sciences. Excludes association titles.

http://0-www.sciencedirect.com.wam.seals.ac.za/science/bookbshsrw/all/subscribed

ScienceDirect now includes over 5,300 monograph and series books, including those published under the renowned Pergamon Press and Academic Press imprints, offering comprehensive coverage of the full range of scientific disciplines. The eBooks collections are available in 26 subject collections per year of publication.

SciFinder 

https://scifinder.cas.org/scifinder/

A core research tool for chemistry, biochemistry, chemical engineering, materials science, nanotechnology, physics, environmental science and other science and engineering fields.

SpringerLink 

http://0-www.springerlink.com.wam.seals.ac.za

A full-text, multi-disciplinary database providing electronic access to all the journals published by Springer.

SpringerLink OPEN  ACCESS    

http://link.springer.com/search?facet-content-type=%22Journal%22&showAll=false

Providing researchers with access to millions of scientific documents from open access journals, books, series, protocols and reference works.

Taylor and Francis

http://0-www.tandfonline.com.wam.seals.ac.za

A selection of medical journals that we subscribe to, providing full-text access to the journals published by Taylor and Francis from 1997- present.

Wiley                                                                        

http://0-onlinelibrary.wiley.com.wam.seals.ac.za/

A selection of medical journals that we subscribe to, providing full-text access to the journals published by Wiley.

E-RESOURCES

Ebooks

http://0-www.accessengineeringlibrary.com.wam.seals.ac.za/

http://0-www.accessmedicine.mhmedical.com.wam.seals.ac.za

 

 

http://www.sciencedirect.com/science/bookbshsrw/all/subscribed

ScienceDirect Book Series

http://0-www.sciencedirect.com.wam.seals.ac.za/science/bookseries

ScienceDirect Handbooks:
Physical Science and Engineering.

http://www.sciencedirect.com/science/handbooks/sub/physicalsciences/all/subscribed

http://www.sciencedirect.com/science/handbooks/sub/lifesciences/all/subscribed

http://www.sciencedirect.com/science/handbooks/sub/healthsciences/all/subscribed

Social Sciences and Humanities

http://www.sciencedirect.com/science/handbooks/sub/socialscienceshumanities/all/subscribed

ScienceDirect Reference Work:
Physical Science and Engineering.

http://www.sciencedirect.com/science/referenceworks/sub/physicalsciences/all/subscribed

http://www.sciencedirect.com/science/referenceworks/sub/lifesciences/all/subscribed

http://www.sciencedirect.com/science/referenceworks/sub/healthsciences/all/subscribed

Social Sciences and Humanities

http://www.sciencedirect.com/science/referenceworks/sub/socialscienceshumanities/all/subscribed

E-Journals

African Journal archive OPEN  ACCESS           

Cambridge Journals online

http://0-www.journals.cambridge.org.wam.seals.ac.za

http://0-www.emeraldinsight.com.wam.seals.ac.za/action/showPublications?category=40057660

 

http://www.freemedicaljournals.com

Free Medical Journals (OMICS) OPEN ACCESS

http://www.omicsonline.org/free-medical-journals.php

http://0-www.ingentaconnect.com.wam.seals.ac.za

http://0-www.jstor.org.wam.seals.ac.za/

Sabinet: Open Access Journal Collection OPEN ACCESS    

http://0-reference.sabinet.co.za.wam.seals.ac.za/

http://0-online.sagepub.com.wam.seals.ac.za

http://0-www.springerlink.com.wam.seals.ac.za

SpringerLink OPEN  ACCESS    

http://link.springer.com/search?facet-content-type=%22Journal%22&showAll=false

http://0-www.tandfonline.com.wam.seals.ac.za

http://0-onlinelibrary.wiley.com.wam.seals.ac.za/

E-Databases

http://0-search.ebscohost.com.wam.seals.ac.za/login.aspx?authtype=ip,cookie,uid&profile=ehost&defaultdb=a9h

Africa Portal OPEN ACCESS                                                   

http://0-www.aluka.org.wam.seals.ac.za

BBC College of Journalism

http://www.bbc.co.uk/academy/journalism

BioMed Central  OPEN  ACCESS                           

http://0-www.biomedcentral.com.wam.seals.ac.za

http://0-search.ebscohost.com.wam.seals.ac.za/login.aspx?authtype=ip,cookie,uid&profile=ehost&defaultdb=bth

http://0-search.ebscohost.com.wam.seals.ac.za/login.aspx?authtype=ip,cookie,uid&profile=ehost&defaultdb=c8h

 

https://www.clinicalkey.com/#!/

                                                  

http://www.cochranelibrary.com/

DOAJ – Directory of Open Access Journal OPEN ACCESS           

http://0-www.doaj.org.wam.seals.ac.za

http://0-search.ebscohost.com.wam.seals.ac.za/login.aspx?authtype=ip,uid&profile=ehost

 

http://0-www.emeraldinsight.com.wam.seals.ac.za/

http://0-search.ebscohost.com.wam.seals.ac.za

http://0-search.ebscohost.com.wam.seals.ac.za/login.aspx?authtype=ip,uid&profile=ehost&defaultdb=8gh

Health Source Consumer Edition

http://0-search.ebscohost.com.wam.seals.ac.za/direct.asp?db=hxh&scope=site

Health Source Nursing / Academic Edition

http://0-search.ebscohost.com.wam.seals.ac.za

IEEE/IET Electronic Library

                               

http://0-ieeexplore.ieee.org.wam.seals.ac.za

http://0-www.webofknowledge.com.wam.seals.ac.za/WOS

http://0-ipproducts.jutalaw.co.za.wam.seals.ac.za/nxt/gateway.dll?f=templates&fn=default.htm&vid=Publish:10.1048/Enu

http://0-www.mylexisnexis.co.za.wam.seals.ac.za/

http://0-search.ebscohost.com.wam.seals.ac.za/login.aspx?authtype=ip,cookie,uid&profile=ehost&defaultdb=f5h

http://0-search.ebscohost.com.wam.seals.ac.za/login.aspx?authtype=ip,uid&profile=ehost&defaultdb=cmedm

http://0-search.ebscohost.com.wam.seals.ac.za/login.aspx?authtype=ip,uid&profile=ehost&defaultdb=nfh

http://0-search.proquest.com.wam.seals.ac.za

http://0-search.ebscohost.com.wam.seals.ac.za/login.aspx?authtype=ip,uid&profile=ehost&defaultdb=bwh

http://0-search.sabinet.co.za.wam.seals.ac.za/WebZ/Authorize?sessionid=0&next=startscreen&ref=aclib.html&bad=ejour/ejour_badsearch.html&portal=ejournal

http://0-www.sciencedirect.com.wam.seals.ac.za

https://scifinder.cas.org/scifinder/

          

 

     References

http://0-www.accessscience.com.wam.seals.ac.za

http://0-www.quest.eb.com.wam.seals.ac.za

http://0-academic.eb.com.wam.seals.ac.za

Directory of Open Access Repositories

 

http://www.thefreedictionary.com
[an error occurred while processing this directive]
[an error occurred while processing this directive]